Portfolio: eCommerce Website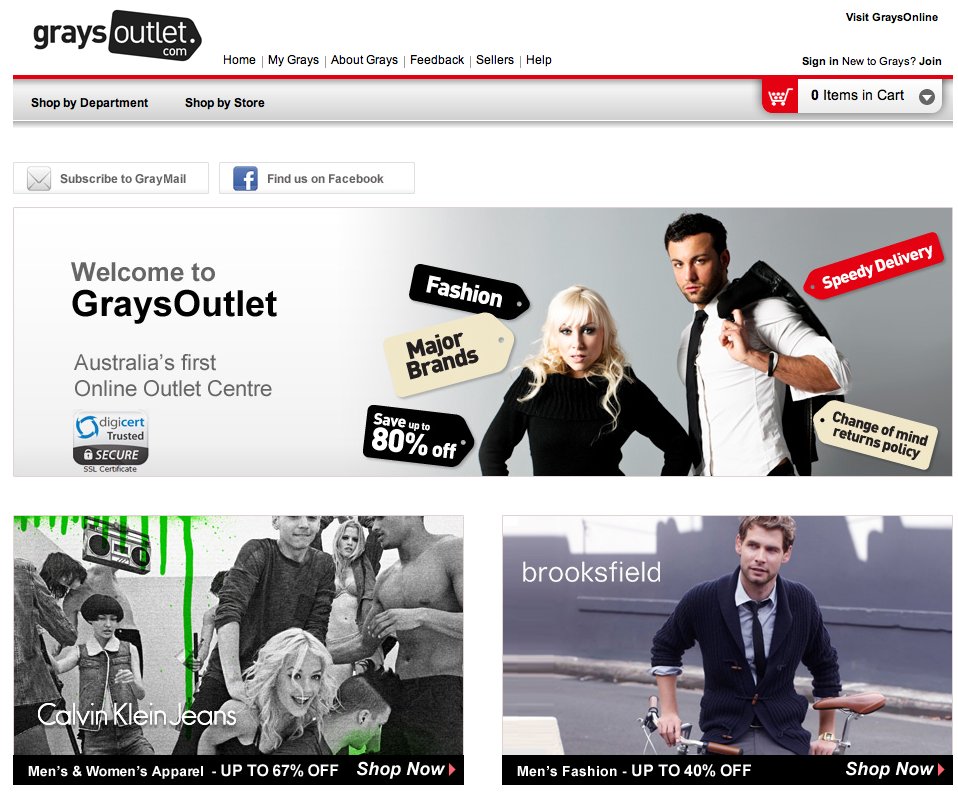 GraysOutlet was a consumer eCommerce website that was launched in 2012 and sunset in ~2015, that I project managed the development of and was the product owner for. It was Grays Auction's first foray in to consumer eCommerce (outside of wine), having primarily focussed on commercial and industrial equipment to date.
The management at Grays opted to call the consumer eCommerce strategy "Murray" (or "Australia's Little Amazon") - with a goal of making it big in the Australian consumer eCommerce landscape.
Ultimately the website failed to gain traction, with major competitors already having established first mover advantage in the market. So it was sunset, and Grays changed tact and acquired a number of major Australian eCommerce players - including OO.com.au and Deals Direct.
My role in the development and launch of GraysOutlet involved requirements elicitation and analysis from stakeholders across the business, agile project management and delivery.